The Best Things in Maryland Heights to Do
Maryland Heights, Mo has a prime location in the St. Louis Metro area. This suburb offers a plethora of entertainment, dining, and shopping options for all of its residents and visitors. The city is also located just 30 minutes from Downtown St. Louis. Whether you are looking to make a move or want a place to visit for the weekend, Maryland Heights is the perfect destination!

Check out our list of 10 great places to visit near Cedar Trace Apartment Homes. There is something for everyone here! From zoos to museums to delicious restaurants, there is no shortage of fun activities to partake in that everyone will be sure to enjoy.
TOP 5 PLACES TO GO IN MARYLAND HEIGHTS
The Lewis & Clark Boat House and Museum is a great spot to learn about Lewis and Clark and their 1803-1806 expedition. The museum is a destination along the Lewis & Clark National Historic Trail, and they are proud to feature full-sized operational replicates of the boats used during the expedition. There are also several different educational opportunities including programs, tours, and classes where you can learn more about this great site and the history behind it.

The Boat & House Museum aims to bring history too life through its 200-person reenactment that includes accurate uniforms, weapons, and living styles of the era. Check out their website today to learn more about the upcoming events and featured exhibits at the museum.


1050 S Riverside Dr St. Charles, MO 63301

Creve Coeur Lake is a 2145-acre park located in Maryland Heights. It is the largest park in St. Louis County Park System and a fantastic spot to relax on the weekends or evenings. The park is packed full of activity options including canoe and kayak rental, a 3.8-mile asphalt loop trail, an 18-hole disc golf course, and much more. Legend even has it that if you visit on a full moon night, you might see the ghost of the lovelorn Native American woman that the lake is named after.

In addition to all of the activity choices, the park has a variety of shelters and pavilions available for event rental. Visit the Creve Coeur Lake site today to learn more about their fascinating history or to make your events reservation.


13236 Streetcar Dr Maryland Heights, MO 63043

You won't want to miss out on the St. Louis Zoo! The Zoo houses over 14,000 animals with nearly 500 different species. They are also recognized worldwide for their innovative approaches to animal care, conservation, and research. With 90 acres full of exhibits, attractions, shopping, and dining, there are options to entertain even the pickiest of visitors.

The St. Louis Zoo also offers in-person and virtual educational programs for all ages, from preschool to adults. Be sure to check their website regularly for program announcements, event calendars, and educational content including live webcams.


1 Government Dr St. Louis, MO 63110

The Gateway Arch is an iconic symbol of the city of St. Louis. This popular tourist attraction is located just a short drive from Cedar Trace. While the views from around the arch are amazing, we recommend that you take the tram ride to the top. The top of the Arch offers you a unique view of the city from 630 feet in the air. You can also explore the Gateway Arch Museum located at the bottom of the Arch to learn more about Native Americans, explorers, and pioneers who made America what it is today. Even take a river cruise on the Mississippi River!

There are also events hosted at the Arch year-round, including concerts, river cruises, holiday celebrations, and more. Take a peek at their calendar to see events coming up and to plan your Arch trip today.



St. Louis, MO 63102

For a peaceful oasis in a bustling city, be sure to check out the Missouri Botanical Garden. There is so much to explore when you spend the day in this peaceful escape. The Gardens have a mission to "inspire and educate about the benefits of being good environmental stewards." Their 79-acre display includes historic architecture, the world's largest collections of rare and endangered plants, geodesic conservatory dome, and much more!

In addition to beautiful floral displays, the Missouri Botanical Gardens offer youth programs, adult classes and workshops, special events and more. For up-to-date hours and events check out their website below.


4344 Shaw Blvd St. Louis, MO 63110

TOP 5 AMAZING PLACES TO EAT IN MARYLAND HEIGHTS
Maryland Heights, MO is surrounded by many great restaurants. Try one of them or all of them out today!

Dewey's Pizza is the perfect place to satisfy your pizza craving. Whether you're in the mood for a classic cheese pizza or want to try a new, fun flavor, Dewey's is the spot to go! Everyone is sure to find their perfect pie with their 15 signature pizzas and create-your-own pizza options to choose from. Dewey's also has delicious calzones and salads on the menu. Be sure to check out their local and national beer list and great selection of wines to find the perfect drink to pair with your meal. Visit their website today for locations, menus, and carry-out options.
1520 S 5th St St. Charles, MO 63303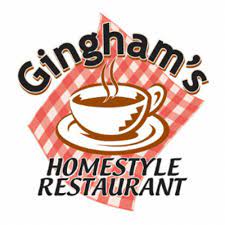 Gingham's Homestyle Restaurant has been serving the Maryland Heights area since 1991. Their homemade batters, soups, and desserts set them apart from other diners in the area. Gingham's is open 24 hours a day, 6 days a week - so you can get your favorite meal no matter when the craving hits. From delicious breakfast favorites to home-style dinner entrees, you won't want to miss out on Gingham's Homestyle Restaurant. Gingham's also offers catering and bulk carryout options for your next party or event. Check out their website today for up-to-date specials or to sign up their rewards program.
1566 Country Club Plaza Dr St. Charles, MO 63303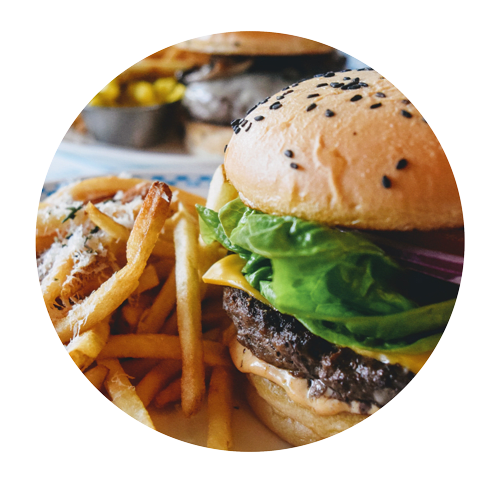 Braddens offers delicious food in a great location. They are located right across from Frontier Park and the Missouri River. Braddens offers a wide variety of American-style food with options for everyone. Customers rave about the great service and enjoy spending time at the outdoor patio. In addition to lunch and dinner, Braddens can host events and happy hour deals. View their full menu or make reservations at their website below.
515 S Main St St. Charles, MO 63301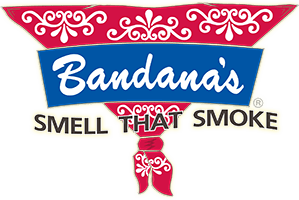 Bandana's Bar-B-Q specializes in southern-style BBQ. All of their meats are seasoned with a dry rub, smoked sauce-less, and then hand-cut to order. Their pork butts and special beef cuts are smoked for 14 hours and their ribs and chicken are smoked for 5, so you know that you are going to get tender cuts every time. Bandana's also offers catering - so you can "smell that smoke" at your next event or party. Take a peak at their mouth-watering dishes and make Bandana's your family's next dinner.
12222 Dorsett Rd Maryland Heights, MO 630435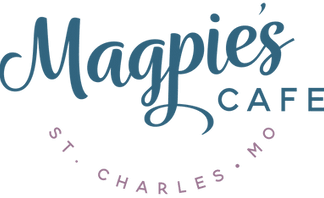 Magpie's Café is a delicious spot to stop for lunch or dinner. Located on Historic Main Street, Magpie's has been a local favorite since 1984. Their menu features café-style soups, salads, sandwiches, and flatbreads along with a full menu past 5pm. Their menu changes seasonally and they host live music and events throughout the year. Be sure to check their website before you go in for the most up to date menu items and events!
903 S Main St St. Charles, MO 63301


Testimonials
Since I've moved in the staff has been really good. I like how close I am to the highway, and there are a couple of restaurants I can walk to. I had to ask maintenance to repair my toilet and they took care of me quickly. I'd recommend it here!

- Anonymous
I truly enjoyed working with Meena. She was always very nice, friendly and professional each time there was a need to speak with her. I give her a 5. I enjoyed living here, it was quiet and Cheryl( asst. Regional manager) was always very helpful.. a 5. Parking: 3 until we got handicapped sign. Noise: 4 usually quiet

- Anonymous
Meena is doing great job in handling customers concern towards maintenance issue and address them very smoothly, management is pleased to have great staff

- Anonymous
With Covid-19 a lot of people are struggling and I am one of them but with the help of Abbey I am getting through it. I love my apartment and I love the management (Abbey). I would recommend these apartments

- Google Review
It's been great and very happy living at cedar trace apartments. Everything is near by and elementary school is blue ribbon school. Stayed for almost 6 years in the same apartment/building. Thank you for being so nice for these many years

- Google Review